Options to Personlize
Our homes are built by leading manufacturer's in the industry. With our flexible and affordable building process, we can personalize your home with a variety of custom options. This also means that we can build most homes with different manufactures, so that we can get you color, style, or any other options that best fit your needs.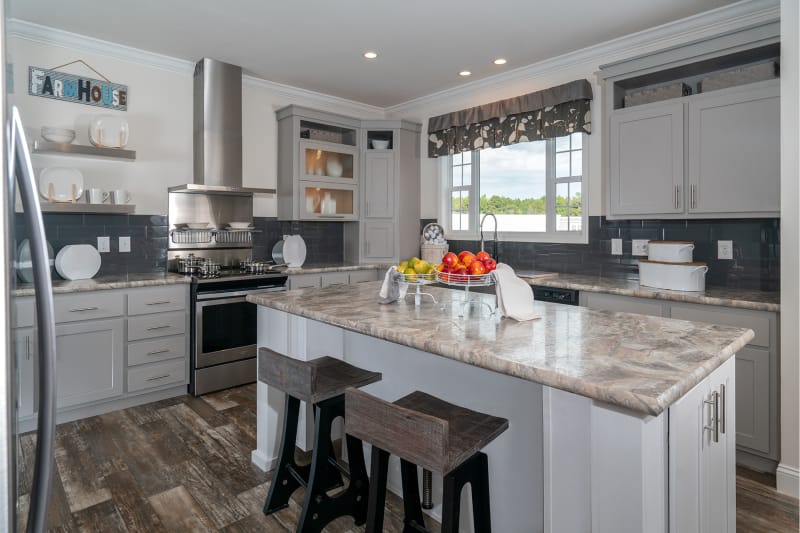 Interior & Exterior Features & Packages
Our featured homes showcase a variety of styles and sizes ranging from 1,100 square feet up to over 4,000 square feet, giving you the flexibility to think bigger and outside the box.
Here's what we can build and how we can modify each home to meet your unique style and needs!
Can You Build Cape Cod Houses?
All of our modular homes come as single story ranches, but we can convert any of them into a Cape Cod house with a livable loft area and different styles and sizes of roof dormers.
Yes. We can attach garages and carports to any of our homes, including double garages, gabled roofing extensions and dormers, and more.
What Types of Manfacturer Options Can You Add or Modify?
With your home's interior, we can often relocate walls and offer 9-foot ceilings. We can also customize the interior of your home with different trim styles, ceiling finishes, cabinets, countertops, backsplashes, appliances, floor coverings, and more.
Can You Build Porches or Decks?
You can add comfort, style, and outdoor living space with a customized porch, deck, or elevated foundation - without the need for flat land. Our team can build custom posts and railings made of vinyl and wood, as well as elevated foundations for those who live near lakes or coastal areas.